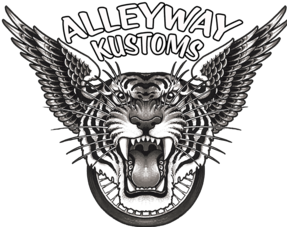 1969 Sheriff Special








In the fall of 2014 I had just sold one of my personal bikes to a collector in Northern California. A few years prior to that I had reluctantly let go of a 1962 Panhead that I had had for a number of years and was really missing that bike. After the recent bike sale,I decided to start looking for a replacement for the stock swingarm Panhead I had so taken for granted.

There were a ton of bikes out there that fit the criteria, but none of them really caught my eye until I came across this 1969 that was conveniently located near Ocala, Fl

One of the most important things in the listing was that it was an all original matching numbers bike. It also had a few additional perks like the original frame mounted hand shift and foot clutch. I was immediately drawn to it.
I called the owner and we discussed some numbers and I decided to take a drive and see if we could work out a deal.

The bike was in pretty rough shape, but in reality,all the important stuff was there. To me,there are certain things that just flow with the original equipment on some old Harleys. One of which are the gas tanks. It immediately reminded me of the 1962 I was looking to replace. The owner and I struck a deal and I was on my way home with the new project. That was just the beginning,and the tip of the iceberg of a long seven-month build


As small business goes, the bike that I had planned on being the replacement for my beloved 62 was soon up for sale and I immediately had an interested buyer that was in the process of commissioning me to finish the bike to his liking.


Everything was proceeding as planned until at the tail end of the build there were some unfortunate circumstances and family issues that forced the buyer to back out of our deal. As much as I wanted to hold on to this bike, I set out to find a buyer for the now beautifully restored 1969. I made a few phone calls,and extended some resources,and in a very short time I had a new buyer in Washington state.

But more about the bike;

Even though the bike was billowing smoke,and I really only gambled on doing some top end work and a valve job, it turns out the motor had never been taken apart.The cases still had the original orange sealant from the factory and the cylinders were in such good shape they only needed to be bored .020 over. The motor ended up getting the full treatment.New crank pins, balanced flywheels,rods,pistons, rings and a valve job.A new cam,and hydraulic lifters.
The transmission was completely gone through with new seals and bearings


Not really being an expert on Midstar hubs and wheels, I soon found them to be quite pricey and in turn decided to paint and rebuild the hubs and re-lace them with new chrome hoops.The brakes got rebuilt with new pads,lines and cables,and the wheels got a fresh set of narrow double white walls.
Unfortunately, when I got the bike the front fender and rear tail tailpiece were missing,but it appeared what was there (definitely the tanks) were original. I scored an appropriate era original equipment front fender and outfitted it with aftermarket trim pieces as well as a new rear fender tailpiece.

As I mentioned before, also intact were the original police frame hand shifter and rocker clutch so those pieces,as well as every other individual small components, were stripped down to bare metal and painted black with two-stage automotive paint. I had been wanting to make some custom hardware for a while now, and had just purchased a new lathe/mill combo.I decided to change all the hardware that was not rated to be grade 8 to stainless and hand turn each individual cap nut and bolt into "bullseye'" style hardware for a nice finishing touch.
I had several crazy ideas for a paint scheme,but since this bike had gone in and out of commission once already, I decided to do a conservative variation of a rare paint scheme option for that year with a Candy Brandy double Pearl and Classic Double black combo with candy apple red pinstripes.

Now that the bulk of things were figured out,the bike was lowered with progressive shocks.I found some stock handlebars and added an internal throttle,a high/low beam switch,and a right hand start button.

For the Leatherwork,The seat in particular is an idea I had wanted to try for a while. Kind of a western inlay on an OEM pogo seat with a lot of brass stars and inserts. It was this idea that created the throw off of the police special and turned it into the "69' Sheriff Special" with matching stars on the leather floorboards and the brass star recessed in the shift knob.